Kodi Tutorials
Friday 12th May 2017 3:54pm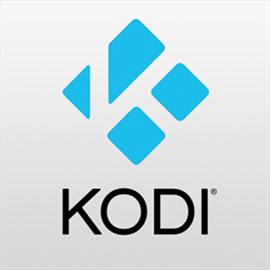 What is Kodi?
Kodi (formerly XBMC) is a free and open source media player software application developed by the XBMC Foundation (www.kodi.tv); a non-profit technology consortium of unpaid volunteers. It allows users to play and view most streaming media, such as videos, music, podcasts and pictures from the internet, as well as all common digital media files from the local hard drive or network storage media. Kodi is highly customizable with thousands of addons to choose from.
Is Kodi Legal?
Kodi is perfectly legal – it's mearly a piece of software, as legal as any other distributed under the GNU General Public Licence. However, just as blank CD's can be used to backup your personal family photos, they can also be used to make copies of music, films etc. What you choose to put onto the CD is upto you. If you make backup copies of albums you own this is OK, but if you then give a copy of this album to a friend who doesn't own the album that would be illegal.
Kodi, like blank CD's are not illegal but how you choose to use it can be. Kodi has been written to allow any developer to easily write addons that can be installed that add extra content. These addons can come from legitimate sources that offer free video streaming; TED Talks, YouTube etc.; or can add content that come from less reputable sources offering the latest movies, sports and boxsets without paying a subscription fee.
Kodi refers to these different types of addons as either approved and can be downloaded from the official kodi repository; or blacklisted, which means they have been banned from any official Kodi forums, websites, IRC channels and any social media accounts that are under the control of Team Kodi.
Initial Setup
Basics
 Movies

Playing
Downloading
Deleting

TV Shows

Playing
Downloading
Deleting

Music

Playing
 StreamingMusic

Absolute Radio
BBC Radio
DemonFM
Leicester Community Radio
MP3 Music
Virtual DJ

Downloading
 Addons

Installing Addons

Install from Repository
Install from Zip File

Removing Addons

 Programs
System
Favourites
Creating a WiFi Hotspot
Creating Backups
Connecting Multiple Raspberry Pi's
Advanced
SSH (Secure SHell)
Samba Server (Windows file sharing)
Transmission (peer-to-peer file sharing)
Developing Addons
Pictures
Videos
Programs
Services
Repositories